We have created a new experience with the Decathlon team for Decathlon brand lovers.
With "Second Hand Application" users can find new opportunities for Decathlon items. All of Decathlon products' sustainability rate is high, which are manufactured with top quality. Second hand shopping and Second Chance products also offer the best service to users in this context. All refurbished materials are controlled by expert teams. If the product has any malfunction, it is fixed so that it does not recur. Unusable materials are replaced with new ones. In this way, refurbished products are in as good condition as their alternatives. Products are subjected to strict inspections and tests by quality controllers before being put on sale. With all these stages, it is intended that you buy the products with confidence.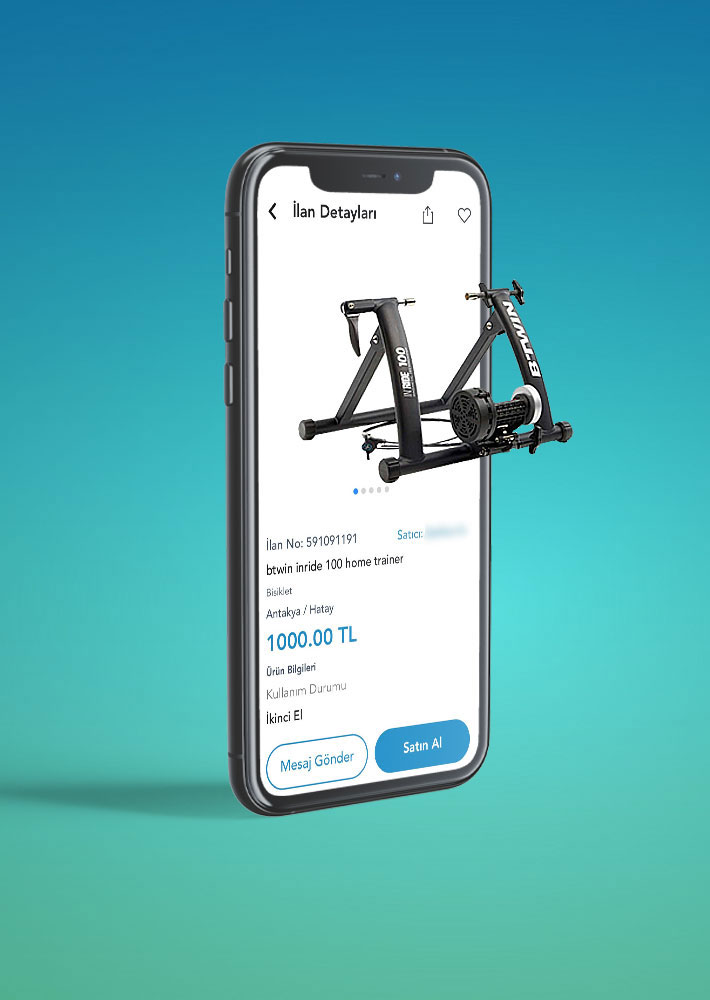 While "sell and buy second-hand products for nature" projects around the world gain momentum, you can contribute to both your budget and ecological balance by taking advantage of the renewed equipment and second-hand concept from "Second Hand Application".
SELL YOUR STUFF You can sell your Decathlon products easily. It is a good move to sell your items rather than stashing away that are still in good condition.
FIND THE BEST DEALS & BUY FOR LESS You can list and buy the wide selection of second hand Decathlon products you need! Running, Hiking, Team Sports (Basketball, Football,.. etc.),Swimming, Fitness Sports equipments, bikes, sportswear.. etc.