The Insurance Association of Turkey is a sector-specialized institution with the characteristics of a unique non-governmental establishment by law.
All insurance, reinsurance and pension companies operating in Turkey are natural members of the Association. As of today, the Association has a total of 66 members. Currently, 40 insurance companies, 17 pension companies, 6 life companies, and 3 reinsurance companies are actively operating.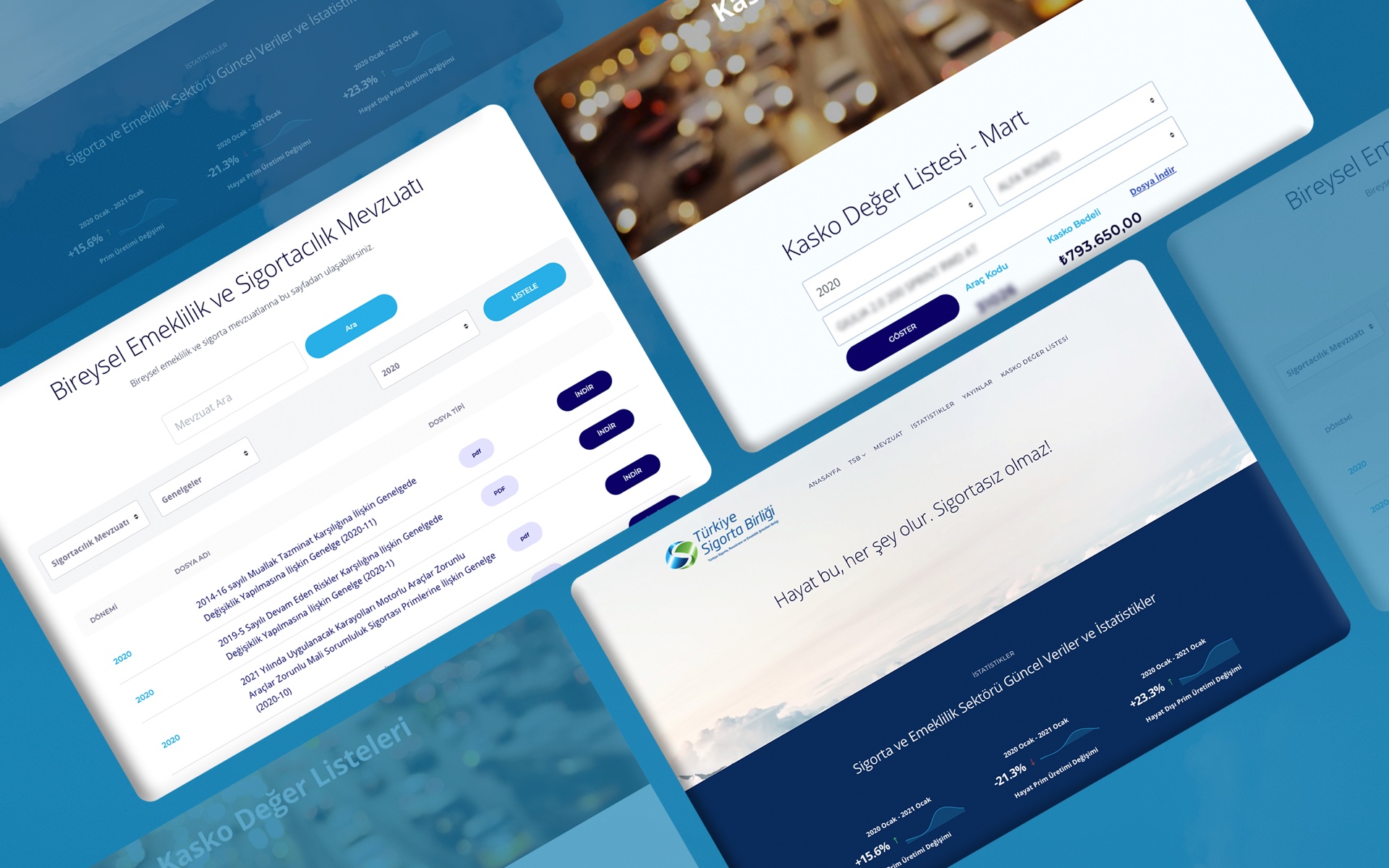 By collectively diminishing sector bounds in a positive manner, TSB's strategic role in Turkey's economy and social development is getting more important. TSB's main responsibility is to increase the insurance perception inside the country and understand member companies' requirements and share them with the government authorities.
With the focus of all critical involvements of TSB in the community, there should be an interactive website which covers full of its legislation and stats archive. There are many calculation pages which are used by car sellers and buyers to make their insurance decisions. These reference documents have many backlinks from outside the web and all of them are now canonical.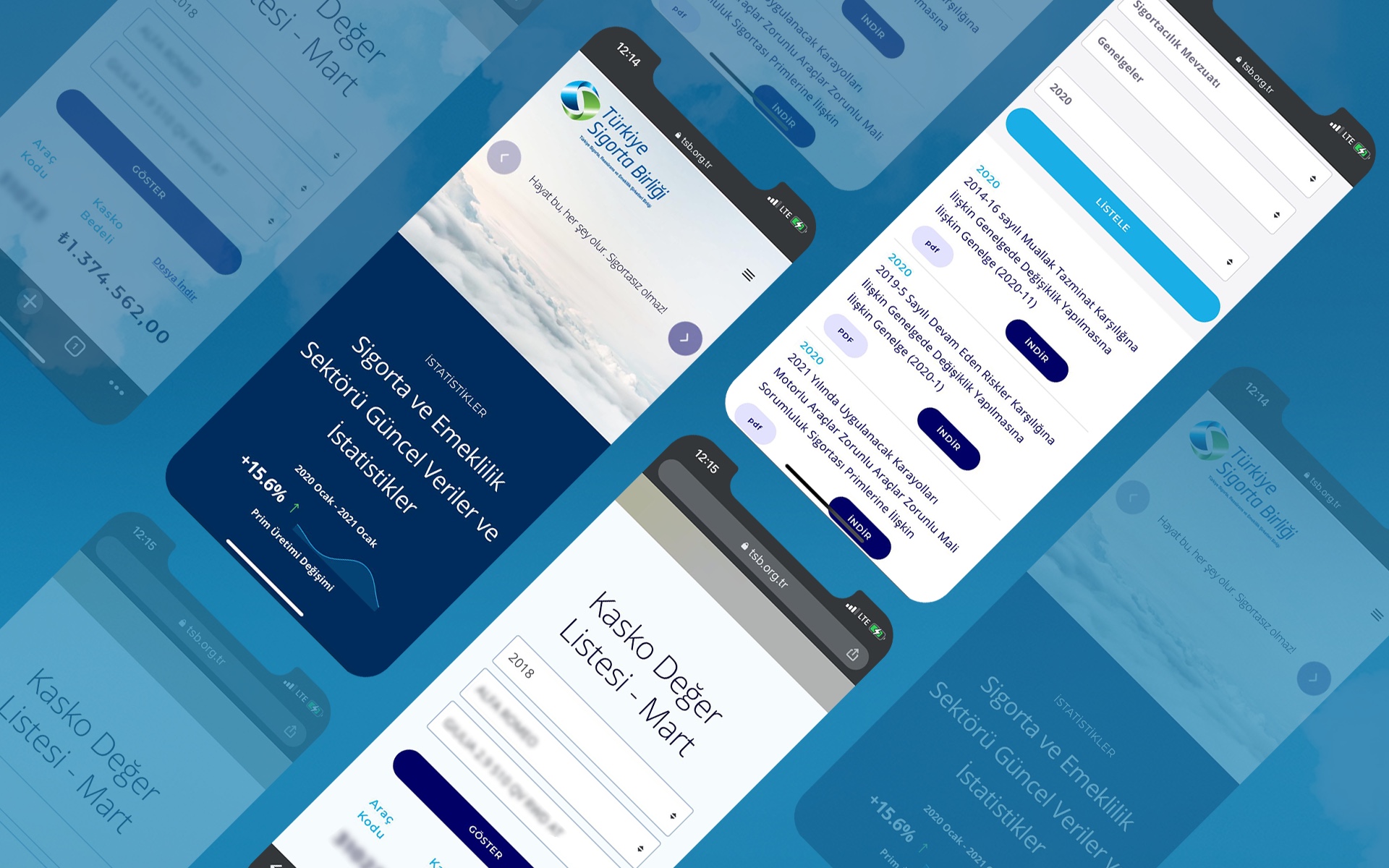 We have redesigned & developed the Insurance Association of Turkey's website from scratch. We create a modern web that provides many SEO and other must have technical requirements which are demanded by modern browsers. All features figured in the web are backed by a well designed API layer and this makes the site much more expandable with the future needs.
In the digital transformation era, institutions' role and their digital well being presented first with its web. Instead of being a static website, creating value in every touch point differentiate and position its digital presence in a tactile state.