As the technology advances rapidly, having mobile apps for any company is like having a chair at home. With this project we focused on the "personalization" problem that customers demand for an app to be considered appealing. We believed in transforming the whole business model of pension and life insurance industry into digital by introducing our new mobile app.
Türkiye Hayat ve Emeklilik was the first pension company that released a mobile branch for its pension and insurance customers in 2014. In 2019 Türkiye Hayat ve Emeklilik released the first customer centric mobile branch in the industry which has customized content and cards according to the customer. Along with personalization whole new features and functionalities introduced to customers as well.
Transforming the whole business model into mobile by including all business processes and blending them with personalized offers and services in every area possible, we are hoping to get one step closer to our ideal of becoming "Netflix of insurance" for our customers.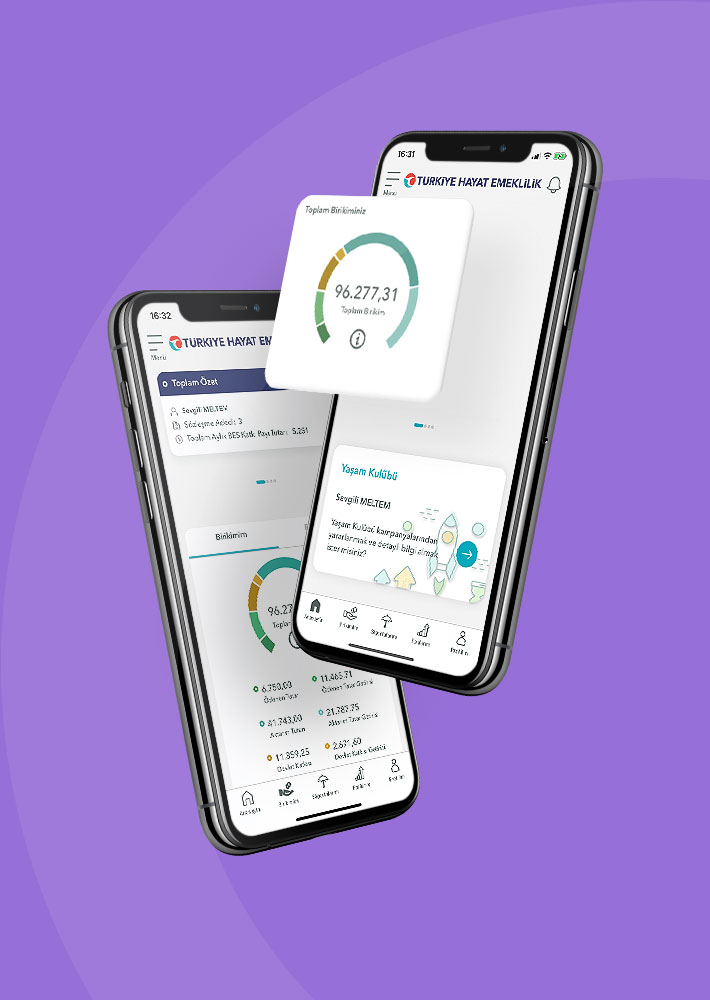 From a digital transformation perspective, we believe in transforming the business model of pension and insurance industry into digital by setting the mobile first strategy.
To achieve customer centricity, renewing mobile apps is started with a design thinking workshop and analysis on the current version to discover pain points and needs of customers.
During our A/B tests we observed the power of customized content. A model is developed to show customized action and product offering cards to our users according to customer specific data. The results are shown in the increase of app usage duration.
App is supported by the devices which run IOS and Android operating systems. Distribution platforms are AppStore and GooglePlay.