Inside the scope of the digital transformation procedure of Türkiye Sigorta, probably the most innovative manufacturers in the coverage sector, we launched Türkiye Sigorta Mobile App, so as to make lifestyles easier for its customers.
Türkiye Sigorta Mobile Application, which has really one of a kind features in comparison with its competitors within the sector in terms of pace and ease of use, allows the insured to reach many facets with a single touch with its distinctive facets.
With Türkiye Sigorta Mobile App, customers have the opportunity to seek out contractors ( pharmacy, health facility and many others) from a single map, while they may be able to instantly access and get information about offers.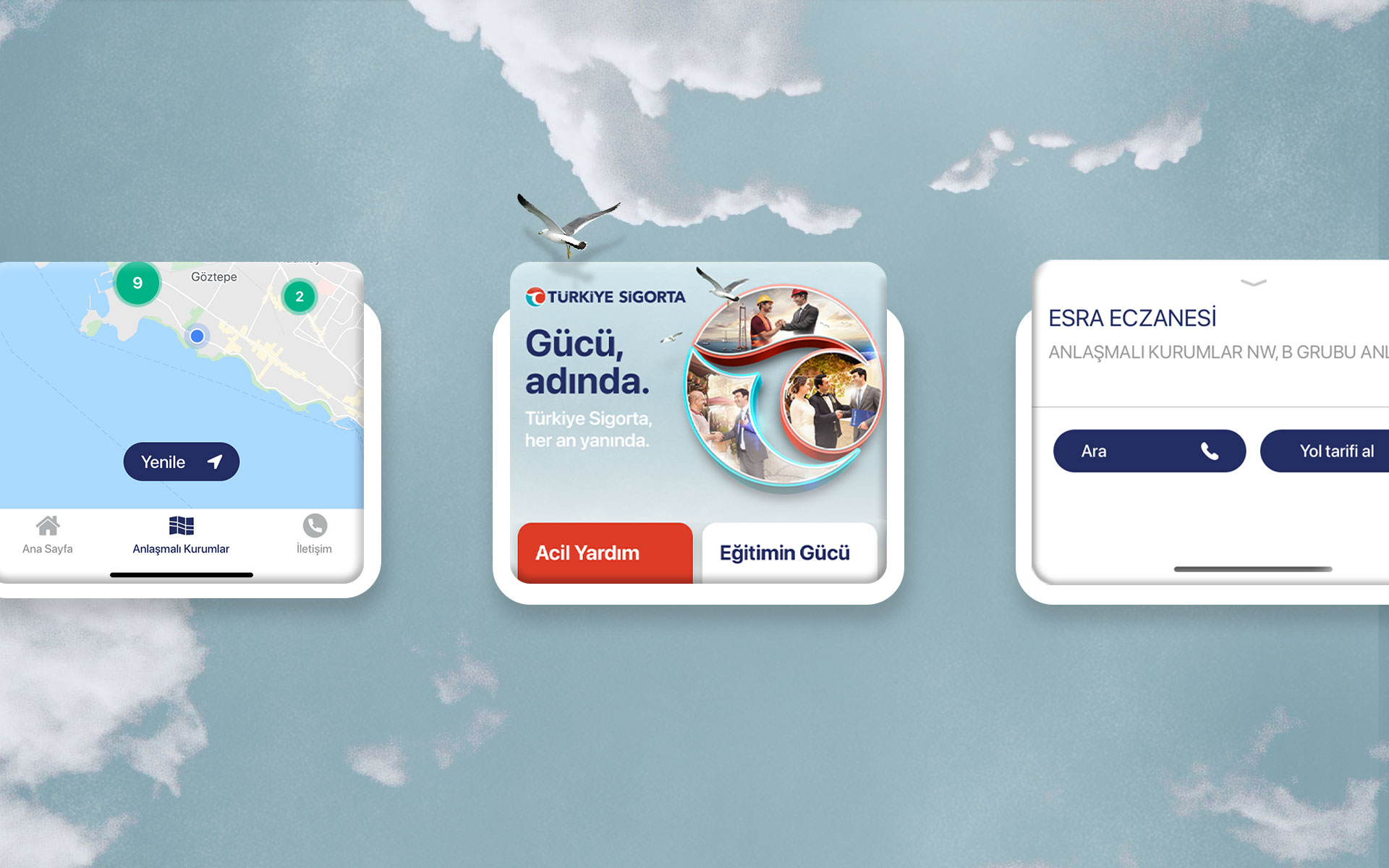 We transformed and integrated digital insurance transactions with a mobile-first strategy with a digital transformation perspective. We renewed apps with a seamless mobile experience with customized action and product offerings to users.
Functionalities
Both insurance and pension transactions are controlled
Get emergency help with a single move and connect to the call center.
Buy Private Pension, Covid-19 Insurance products quickly.
Get information about products.
Easily reach contracter on maps, call them with a single click, and get directions.